▼ ONE MORE DAY For Valentine's Day 2015 SALE
I just noticed that I set the end of sale date wrong. It ended one day earlier and it wasn't supposed to be like that!
I apologize for such inconvenience. And to compensate the customers for this trouble, I extended the sale ONE MORE DAY~ So the sale goes until Feb 27th. Yeap, all costumes with $51.02 until this Friday


▼ Random free gift for customers
The pre-made costumes are being sold quickly with Valentine's Day 2015 sale price.
The sale ends on 2/26/2015 SHOP NOW ▶
As I wanted to give some free stuff for my customers, I made rings and hair ties with cute and tiny flat back beads.
Smiling Cloud Rings, Heart hair ties & Macaron hair ties (wear them as bracelets, too!) *While Supplies Last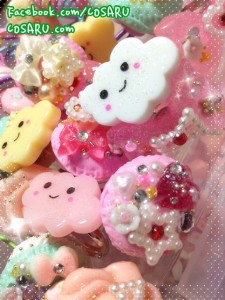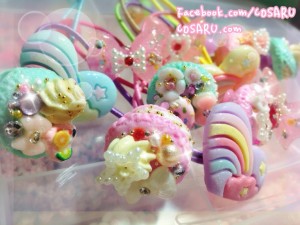 ▼ Closet Sale Item Added ☆ Worn Once VOCALOID Project Diva 2nd Opening School Uniform – Sakura Miku Vr.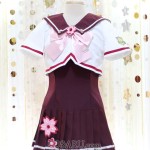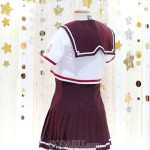 ▼ Temporary Closure Notice (updated 2/19/2015)
Starting from March 7th, 2015 Cosaru.com will be closed for a few months.
The last date I can ship packages will be Friday, March 6th, 2015.
So if you're planning to order something, please make sure to complete the payment by Thursday, March 5th, 2015.
I'm definitely planning to re-open the shop although the date is uncertain at this moment.
And when I come back, I'll post the news on the website, blog, and facebook.
I apologize for taking such a long break. And I appreciate all love and care that customers showed to Cosaru.com.
There are still a lot of costumes I want to make.
And I'll do my best to come back to my sewing machine as soon as possible.
Thank You
Cosaru